TAKE YOUR LIFE TO NEW HEIGHTS!
Let the team at Naioti Financial help you create and achieve the goals you have. Schedule consultation to get started now
and change your future today!
Schedule An Appointment
Every business has a myriad of components that will ultimately ensure its success. Naioti Financial is here to help.
Beginning with Bookkeeping and Tax Preparation, we can help you through and through. Even independent w2 employees, we can help with tax preparation and personal bookkeeping.
Starting at just $99/month we can make your life easier.
Our Products and Services
Out of the 8 potential fees, how many are you paying for your current retirement accounts?
A retirement plan is a saving fund that you frequently invest to, which is then collected and invested profitably. During retirement days the trustee can simply cash in income from the fund that was built from prior savings.
Our specialized service areas
Power of Attorney

End of Life Planning

Tax Prep

Million Dollar Baby

Budgeting

Bookkeeping
Insurance

Retirement

Crypto Chat

Become a Podcast Guest

Free Consultation

Annual Review
Interested to get our services?
Every virtual appointment is $49 and every in person appointment is $149 to cover expenses of the appointment setting costs
Jessie was very informative and can answer any and all questions you may have abt Life Ins and/or 401k/403b. If she can't she will find out what needs to be found out and get back with you. I was very pleased to have had the opportunity to work with Jessie Marie Naioti!
Jessica is an A+ person to work with! She genuinely cares about her customer and clients and makes sure they are well taken care of! She goes the extra mile – always! I highly recommend working with her for your life insurance and finance needs!
Meeting Jessica was great she really listened to my circumstances and my needs. She was super helpful and very insightful. I look forward to working more with Jessica in the near future.
Meeting Jessie for the first time was such an incredible experience. I've met with several financial professionals over the past few years, and I have not had great experiences. Jessie truly cares about the well being of your financial future, not just to profit from your dollar. When you meet someone who is transparent and doesn't push you into anything, that's the person you should do business with. Jessie has your best interest at heart! I can also say I finally found a financial professional I can trust. Thank you Jessie for truly caring about the lives of people in the community.
I could tell from the moment I walked in the door it was going to be a good time. She was very nice and informative to help me learn about what she does.
Jessica is very knowledgeable and never hesitates to take the extra time to speak with her clients. She is truly passionate about her work. I highly recommend working with her for your financial needs and life insurance.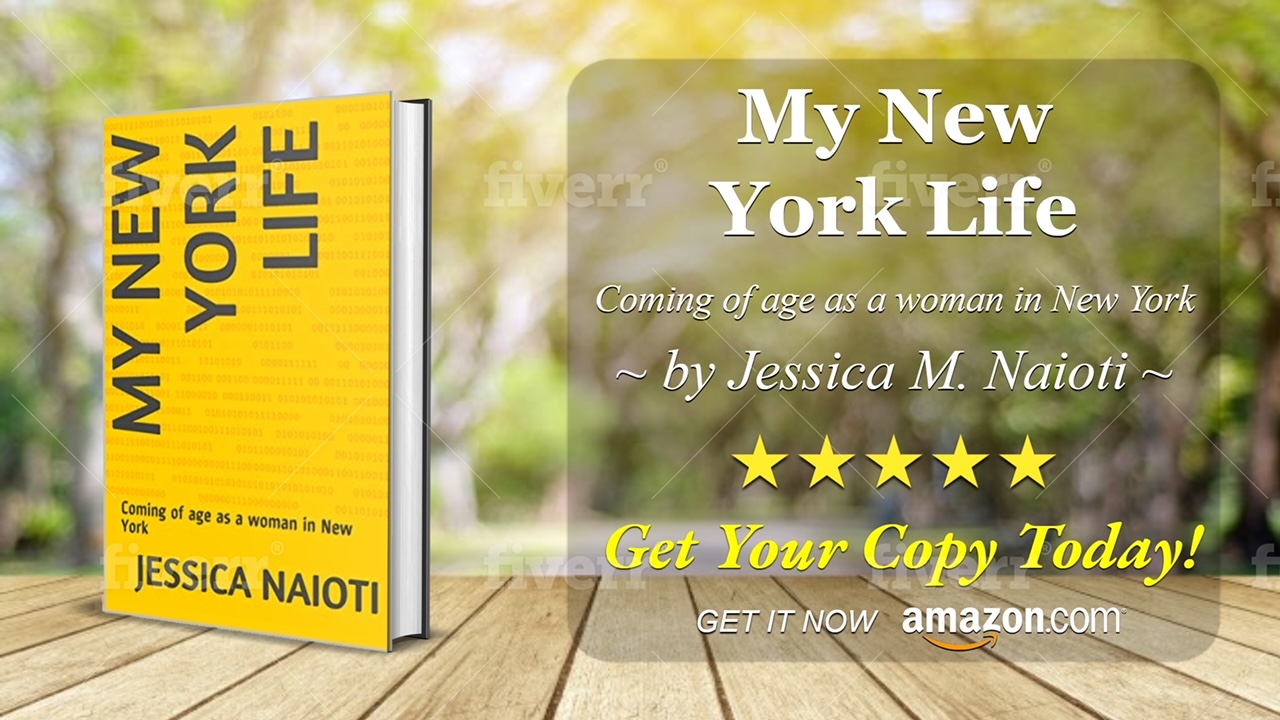 My New York Life – by Jessica Naioti
The story of a little girl growing into a young woman in Upstate New York. From becoming disabled in a car crash that broke her neck at the age of 18 years old, Jessica Naioti learns how to walk, talk and achieve again at an early age.
Over time, she learns that sobriety doesn't solve everything in life. She continues to learn how to triumph as a woman in financial services, in relationships, as a mother and a business owner. Written in first person, the book emanates what it is like to live with a traumatic brain